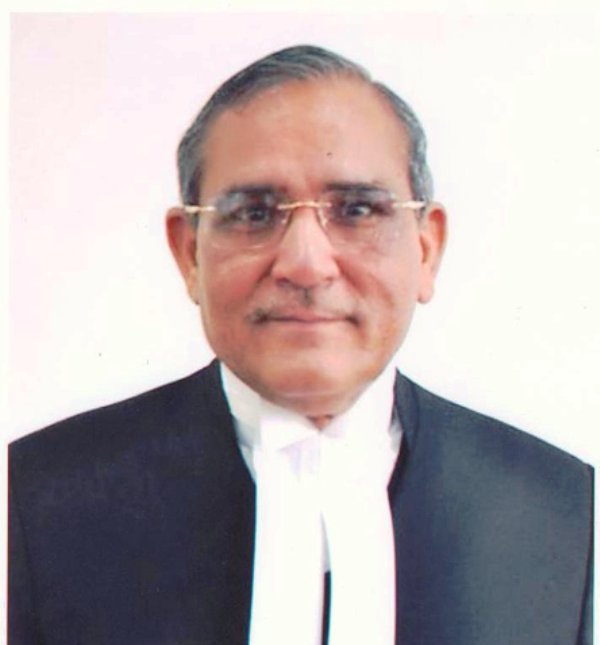 | | |
| --- | --- |
| Name | Hon'ble Mr. Justice Narendra Kumar Jain |
| Date of Birth | 08/10/1952 |
| Initial Joining | 02/09/2004 |
| Joining at Sikkim | 30/09/2013 |
| Served at Sikkim Upto | 06/01/2014 |
| Duration | 3 months 7 days |
Justice Narendra Kumar Jain was born on 8th October 1952 at Newai, District Tonk, Rajasthan. He completed his secondary school from Newai in the year 1969 and then higher secondary and Bachelors of Commerce (B.Com) in the years 1970 and 1973 respectively from Tonk, Rajasthan Thereafter, Justice Jain shifted to Delhi in the year 1973 and took admission in the University of Delhi in 1974 and completed his Bachelors of Law (LL.B) in the year 1977. Justice Jain then shifted to Jaipur and got himself enrolled with the Bar Council of Rajasthan on 28th May 1978 and started his legal practice in the Rajasthan High Court, Bench, at Jaipur.
He practiced on civil, criminal, misc and service writs, taxation, labour, company, service and revenue matters. In the High Court, he was the Standing Counsel/ Panel Lawyer for Regional Provident Fund Commissioner, Income Tax Department (also in the CAT),National Insurance Company, Jai Narayan Vyas University, Jodhpur and Medical and Health Department, Government of Rajasthan. He was also the Deputy Government Advocate of Commercial Taxes Department, Government of Rajasthan in Sales Tax Tribunal at Jaipur. He was elevated as a permanent Judge of the High Court of Rajasthan on 2nd September 2004. He was nominated as the Administrative Judge on 21st November 2012.
He was the Acting Chief Justice of the High Court of Rajasthan from 14th December 2012 to 2nd January 2013. He was appointed as the Executive Chairman of the Rajasthan State Legal Services Authority on 17th January 2013. Transferred from Rajasthan High Court to the High Court of Sikkim and was sworn in and assumed charge as a Judge of this Court on 30.09.2013.