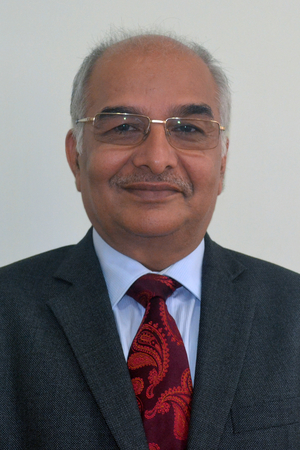 | | |
| --- | --- |
| Name | Hon'ble Mr. Justice Satish Kumar Agnihotri |
| Date of Birth | 07/07/1954 |
| Initial Joining | 05/05/2005 |
| Joining at Sikkim | 23/05/2016 |
| Served at Sikkim Upto | 21/09/2016 |
| Duration | 3 months 29 days |
Mr. Justice Satish Kumar Agnihotri, after having completed Graduation in Science and Post Graduation in History from A. P. S. University, Rewa, shifted to Delhi to obtain Bachelor of Law Degree from Delhi University in the year 1982. Enrolled with the Bar Council of Delhi in August 1982 and commenced practice of legal profession. His Lordship was appointed as Standing Counsel (Civil) of State of Madhya Pradesh in October, 1988 in the Supreme Court of India and continued as such till the date of elevation i.e. 5th May, 2005 to the High Court of Chhattisgarh, as Judge.
Apart from appearing for the State of Madhya Pradesh, appeared for M.P. State Electricity Board, Delhi Transco Ltd., Gujarat State Electricity Board, various corporations and authorities in the Supreme Court, High Court of Delhi and other High Courts. Has an opportunity to appear in the important cases in Constitutional Law, Taxation, Service Law, Writ Petitions etc. participated in Arbitration. Some of the leading cases are Presidential reference on Dissolution of legislative Assemblies, Abolition of State Administrative Tribunal, River Water Dispute, T.N. Godavarman (Forest matters). Child Labourers Case, All India Judges Case etc. He has attended and delivered lectures in SAARC Law Conferenc in 1996 at Dhaka, Bangladesh; the Biennial LAWASIA Conference in 1997 at Manila, Philipines, the Biennial LAWASIA Conference in 1999 at Seoul, Korea and UIA Conference held at New Delhi. Travelled Europe, America and Far East countries. He assumed office as Judge of the Madras High Court on 26th September, 2013.
Further, assumed office of the Chief Justice, as the Acting Chief Justice, Madras, High Court on 13.02.2014 and continued as such till 25th July, 2014. He was also the Chancellor of the National Law University, Trichi during this period. He was nominated Executive Chairman of the Tamil Nadu, State Legal Services Authority on 21st November, 2013 and continued thereon, till his transfer as Judge to the Sikkim High Court, wherein he assumed office on 23.05.2016 as first Puisne Judge of the Sikkim High Court.
Mr. Justice Satish Kumar Agnihotri, Chief Justice, High Court of Sikkim was Conferred with Doctor of Letters (D. Litt.) in Law by Awadesh Pratap Singh University, Rewa, Madhya Pradesh, in its 5th Convocation Ceremony held on 17th November, 2016.